Hollow Metal Doors & Frames
We carry many different kinds of metal doors and frames that are perfect for your needs. Whether you need strong doors to withstand the weather outside, or doors to keep fire at bay, North Central Supply has you covered. If we do not have what you need in our warehouse, and we can't fabricate it for you in our shop, we will order it directly from the manufacturer, so you get the best prices and the highest quality product possible.
Curries Hollow Metal Doors and Frames
West Central Manufacturing Hollow Metal Doors and Frames
Ambico Hollow Metal Doors and Frames
Custom Hollow Metal Doors and Frames – Tornado Resistant, Bullet and Blast Resistant, Corrosion Resistant, Sound Transmission Control, Detention Grade, Wood Grain, Stainless Steel etc.
Knock Down Drywall Frames
NCS is a Factory Certified Shop for Fabrication, Modifications, and Fire Labeling
We Stock Hollow Metal Doors and Frames in the Most Common Sizes and Jamb Depths
 Hollow Metal Shop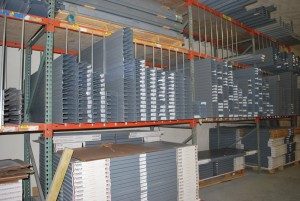 North Central Supply has a certified hollow metal fabrication shop. We can modify doors for lites and louvers, build custom borrowed lites and sidelites, and prep for special hardware. Our shop technicians are skilled metal workers with many years of industry experience.
We can also special-order products not in stock. We sell the best quality hollow metal products from Curries and West Central Manufacturing. Anything from Tornado assemblies for your storm shelter to fancy Stainless Steel for aesthetic appeal, we can provide all your custom hollow metal needs.
Wood Doors
Want something with a little more home-like feel? Check out our stock of wood doors, and do not forget that we have a wood shop that we can adjust your door appropriately to fit your specific needs. Ask our expert team members if you have any questions.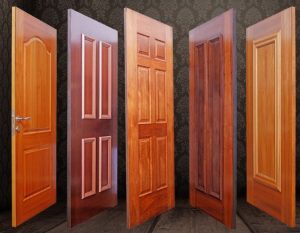 Manufacturers: Graham Wood Doors, VT Industries Wood Doors, Acrovyn doors
Solid and Hollow Core wood doors
We offer Fire Rated, Plastic Laminated, Paint Grade and Wood Veneers
Stile and rail wood doors
We also offer wood frames
Factory certified shop for modification and fire labeling
Wood Door Shop
North Central Supply has a factory certified wood door shop complete with paint booth for pre-finishing. We can prep, label, and finish architectural wood doors. We stock red oak and white birch veneer doors in common sizes from Graham and VT Industries. We specialize in producing high quality wood doors with flawless custom finishes for your project.
In addition to our stock wood door, we can order virtually any species of veneer through our vendors. We can provide common veneers such as maple, cherry, and ash as well as more exotic woods like mahogany and zebrawood. We can also provide stile and rail doors, lead-lined, sound resistant, embossed, and paint grade doors.
 
Hardware
North Central Supply is the area's leading supplier of door hardware and associated products. We source and supply the most trusted door hardware brands, including Assa-Abloy, Allegion, and Stanley Security Solutions. We have access to virtually any type of hardware at the lowest prices available. We stock many products as well, such as hinges, locksets, exit devices, door closers, push/pulls, door protection plates, thresholds, weather-stripping, and much, much more including electrified hardware. At NCS, we specialize in supplying hardware products that address the needs for cost, functionality, security, and aesthetics, while meeting requirements for accessibility and fire/life safety.
We do not just carry access control hardware; we specialize and pride ourselves in being experts at integration into doors and door frames for a seamless access control experience. Our team knows how important it is to have a secure entrance, and how much of a hassle a malfunctioning lock can be. That is why we integrate access control systems into each door or door frame in our shop so that we can ensure everything is functioning correctly and efficiently.

Specialties
Brands: ASI, Bobrick, Bradley, Corrim, Corguard, FRP Doors and Frames
Toilet Accessories
Toilet Partitions Metal, Plastic Laminated, Solid Plastic
Non Rated and Rated Access Panels and Doors
Roof and Floor Hatches
Lockers and Rolling Doors